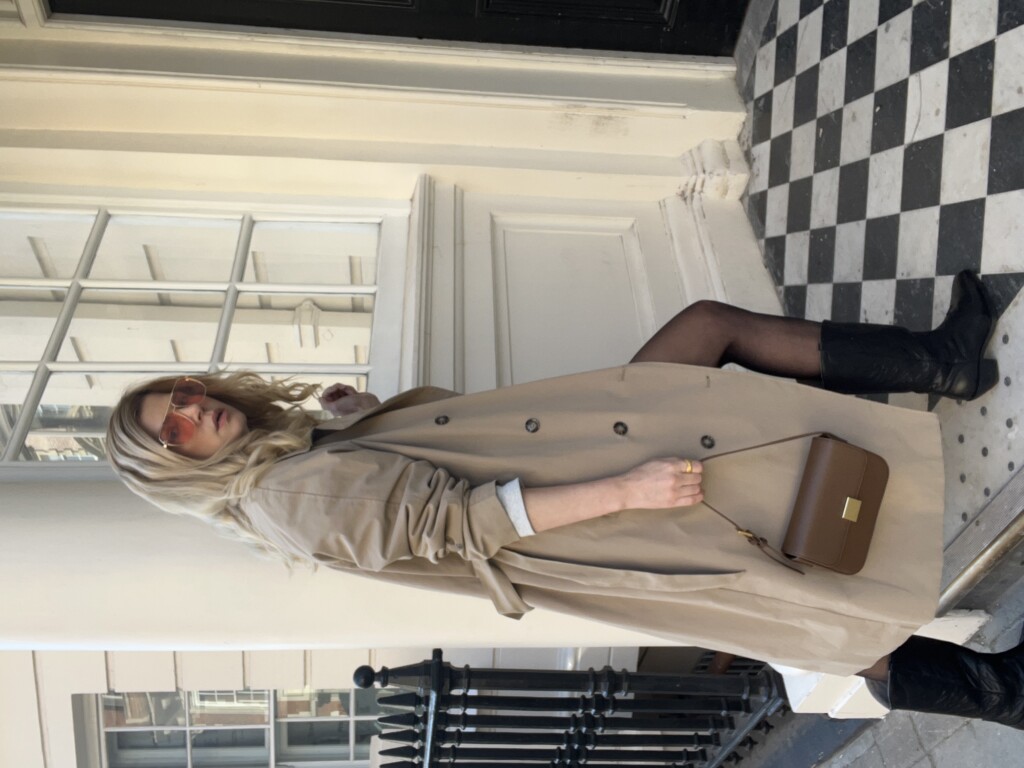 SHOP TRENCH COATS FOR AUTUMN
Trench coats are a staple for colder seasons and you simply cannot go wrong. Some people may say how boring I say how chic and classy. There are so many of them in the market ranging from cheaper to luxe (you can browse the edit above) but some people may struggle to style them effectively.
Here are 5 ways to wear yours to gain more luxury feel to your outfits.
Dress up your casual outfits – whether you are a mum on a school run or a gym fanatic in your tracksuit you can simply throw the trench on and immediately give your outfit different attitude. Think leaving the gym kind of look with a cool baseball cap and you not only be comfortable and warm but look much more done up for your healthy juice run afterwards.
Office Queen – Trench coat is perfect option for corporate girlies. Think the old Working girl movie just better. I love classic pencil skirts or suits with heels and black tights. You will stay stylish and practical too.
Elevate your jeans – Jeans will always be there whatever the style and cut. Show of your cute boots, sneakers or pumps. There are endless options and if you feel extra you can add a cute pin to your trench coat as well.
Master of layering – Trench coats are great for layering too. You can add your layers over or under. I love fun and interesting waistcoats with different texture over the coat or nice peaking shirts and knitwear under.
Don't forget shorts and skirts – These coats will perfectly keep you warm in colder weather if you want to even go out with bare legs wearing shorts or skirt. Or you can style them with tights. There are many options out there.
SHOP THE LOOK: