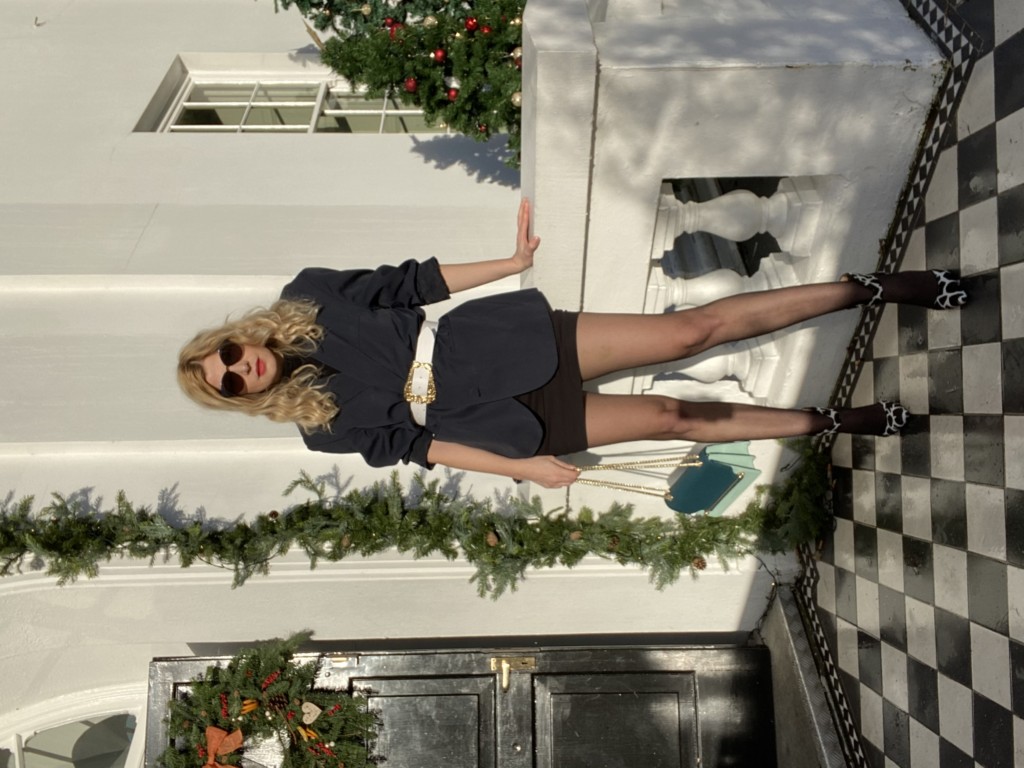 I would say many of you would agree that 2020 was a hell of a year. It was a like a rollercoaster of events and situations you could never even think off. Well, at least some used it to their own advantage like Netflix that created a movie based on last year events. And this is my thank you to Netflix for making 2020 much easier for many of us. What would we do without all the amazing shows they created.
At start of each year I create a vision board of things I want to achieve but that also includes things like personal development, happiness, health and it is not just about material world for me. It is safe to say I traveled nowhere apart from my February trip to Czech which I am very grateful for and several trips within UK. However, I can say it was a good year for me. It helped me in so many ways of my personal development. It helped me to calm down, to relax more and be even more thankful for what I have. I was counting my blessings every day. I was so grateful for every single thing in my life whether that was morning coffee, weather, our garden, food, love, my family, health and just simply everything. In situations like that you do realise how beautiful life is and how you can easily live without so many things. I am extremely happy that my parents managed to come and spent few weeks with us.
2020 gave me so much in my personal life and finally made me slow down. If you have followed me for a while you know I am very active person. I am early riser, I like to have things done and I just find it hard to sit still. It was so new to me that I am home but I got used to it and learnt how to be productive home (it would not be me just sitting around LOL). So no I was not just relaxing, I started to learn new language, I did several online courses, I was working, I worked on my fitness and more. However, the fact there was not much going on I really slowed down and it is simply amazing.
I am starting this year productively but I am staying very open minded. We can create a lot for ourselves by positive thinking and actions. I know if there is a lockdown and travel ban I cannot travel however I can make the best out of it. I can work on other areas of my life. I can enjoy my family and do many wonderful things. We are limited in a way yes but count your blessings and you will see where life leads you.
Happy 2021 to you all.
Eva
Myslim, ze se vsichni shodneme na tom, ze rok 2020 byl opravdu necekany. Bylo to jako na horske draze a nikdo by asi nikdy nevymyslel takovy scenar. Jsou i ti, kteri se toho chopili jako Netflix, ktery podle lonskeho roku natocil film. Jeste v unoru 2020, kdy par lidi z meho okoli melo strach, by me nenapadlo, kam nas cela situace zavede. Kazdy rok si tvorim v lednu svoji vision board a na tu si davam veci, kterych chci v danem roku dosahnout, at uz je to cestovani, osobni rozvoj, pocity ci materialni veci. Uprimne jsme z ni moc nedosahla, alespon co se tyce cestovani. LOL
Pres vsechny strasti, jsem mela rok dobry a jsem za to velmi vdecna. Dekuju kazdy den za vsechno, co mi rok dal a co uz jsem ve svem zivote mela. Clovek si v techto situacich uvedomi, ze ma ve svem zivote spousty pozehnani. Denne jsem dekovala za samozrejme i nesamozrejme veci at uz to byla ranni kava, pocasi, nase zahrada, to ze mam u sebe svoji rodinu, ze mam strechu nad hlavou a zdravi. Rok me hodne posunul v osobnim rozvoji a hlavne jsem zklidnila svuj zivotni styl, coz bylo v mem pripade potreba. Nyni muzu rict, ze jsem od prirody velmi velmi aktivni clovek a lonsky rok me donutil zpomalit a vice odpocivat, relaxovat a uvedomit si, ze je v poradku byt doma, ze je v poradku pracovat min, ze je v poradku nebyt rozlitana od rana do vecera. Jsem stastna, ze jsem v unoru stihla navstevu Ceska, ze rodice v lete prijeli do Londyna a ze jsem mohla cestovat alespon v Britanii. Byl to rok tezky pro mnohe z nas, ale je treba jit dal a verit, ze rok 2021 se bude pomalu priblizovat staremu normalu.
Muzeme jenom doufat, ze rok 2021 nas bude pomalu a jiste priblizovat k lepsimu, ale je treba nechat veci plynout. Pokud nase vlada nastavi lockdown a zakaz cestovat, je potreba vyuzit cas a energii jinak. Ano positivni pristup udela hodne, ale nemuzu bouchat hlavou do steny, ze nemuzu jet na dovolenou a je treba vyuzit teto doby k jinym uzasnym vecem, at uz je to cokoli. Kazdy z nas muze delat to, co ho tesi a klidne nedelat vubec nic. Kolik vam zivot dal v zivote prilezitosti, ze vlastne nic nemusite :) Takze spravnym krokem vpred a snad nas rok 2021 mile prekvapi.
Eva
Related posts: