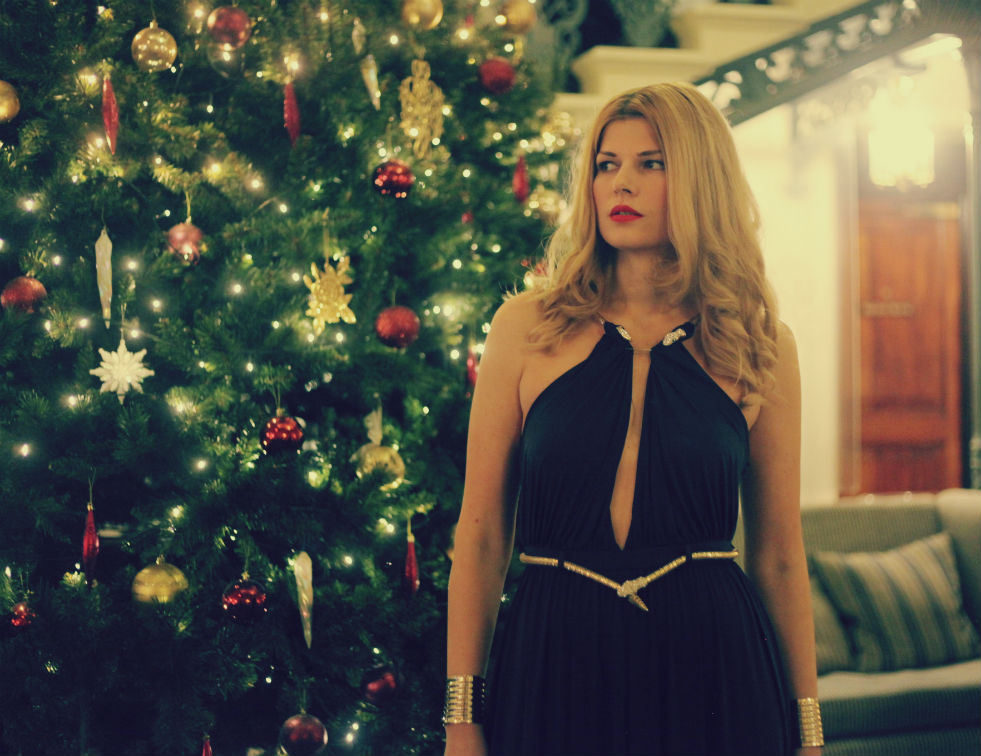 Wearing: Forever Unique Dress, Christian Louboutin Shoes, Chanel Bag
Yes it is again that time of the year…parties, parties and more parties. I had such a great time at our work party in Brighton. We stayed at The Grand Hotel and the place was grand and the party even more. What a fabulous night…everybody looked glamorous, everybody had fun and we all partied in style.
This year I decided to wear a maxi dress and I don't regret at all. It definitely was a great fit for the Glitz and Glamour theme.
I hope you like my choice and I cannot wait to hear all about your parties you had or are still to come!
A je to tady opet…obdobi vecirku je v plnem proudu. Ja jsem o vikendu byla na pracovni Vanocnim vecirku v Brigtonu. Nase party probihala v hotelu the Grand a noc byla jedinecna. Vsichni vypadali bajecne a vsichni se neskutecne bavili…miluju tyhle prilezitosti, kdy se clovek muze obleci do krasnych satu a bavit se az do usvitu. 
Dress code byl Glitz and Glamour a tak jsem se rozhodla pro tyhle tmave modre maxi saty a nelitovala jsem, myslim, ze jsem se trefila vyborne.
Preji vsem krasny den a urcite mi dejte vedet, co si letos na pracovni vecirek davate vy? 
Love Glamazon xoxo