This is much blonder me and I do not even know what to think about it. Well one thing I know is that it is Thursday so why not to look back in the past. This is one of the old outfits from my time whne I lived in Shoreditch and I still wear all these pieces. Leather and leopard are just timeless.
I would happily get more of things like that. It is hard now especially before Christmas. I am getting to the state that I would need to walk blindfolded around the town to avoid shopping. The highstreet is full of amazing stuff and my wish list is endless. What a surpise ?!
And how about you? Any plans to go on a proper shopping spree?
Ani se mi nechce verit, jak jsem na techto fotkach blondata. A nejsem si jista zda se mi to libi, jendo vim, ale urcite, ze je Ctvrtek a tak proc se nepodivat zpatky do minulosti. Tohle je dost stary outfit, jeste z doby, kdy jsem bydlela v Shoreditch. A jak je vidno, vsechny kousky porad nosim. Leopardi potisk a kuze jsou proste in porad.
Klidne bych si nakoupila dalsi podobne kousky do zasoby. Dostavam se do stadia, kdy mam chut si koupit pasku na oci, abych kdyz prochazim mestem nemela touhu neco si zase koupit. Vsude je tolik krasnych veci, ze nevim, kam se podivat prvni.
A co vy? Taky uspesne odolavate nebo jste se nechali svest?
Love Glamazon xoxo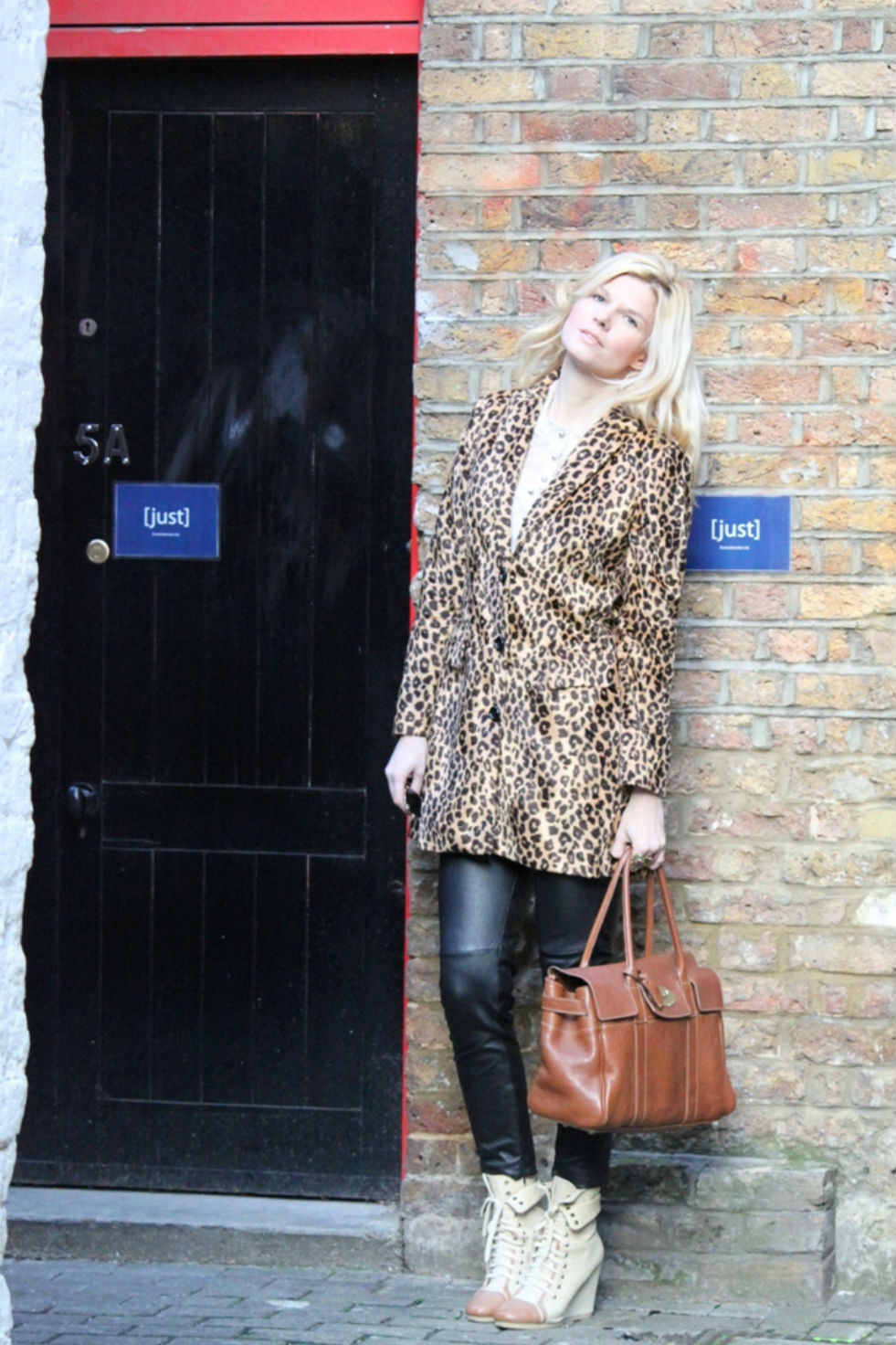 Wearing: Mango Coat, Mulbery Bag, Matalan Boots, Zara Leather Trousers