SHOP THIS LOOK
Staying stylish does not have to be that difficult. Looking at inspiration and trying to shop your closet whilst perhaps investing in 2-3 new pieces that will help you to recreate some cool looks.
I have said it numerous times but Autumn is my favourite season when it comes to dressing as the opportunities are endless. On a warmer day you can wear the juxtaposition of sandals and warm coat or bare legs and big scarf. I find this time of the year to be the most playful and you can utilise so much from your wardrobe. You may still pull out summer dress and wear it with wool blazer or leather jacket or you can wear shorts and cashmere jumper with a faux fur waistcoat over. Endless ideas and endless combinations. It is also best time for the sporty chic looks and hats.
At this time of the year I start to also drop colours and go more neutral and if it is colour it is green, metallics, deep reds and brown, navy and similar. I am always with my head up in the clouds seeing myself on an perfect autumn stroll with coffee in my hand or having al fresco lunch in Paris watching the leaves on the ground and stylish people walking by.
Ok so here are some stylish ideas and hopefully something will catch your eye. I am loving the textures and other fun aspects.
You can also shop some items to help you to recreate these looks.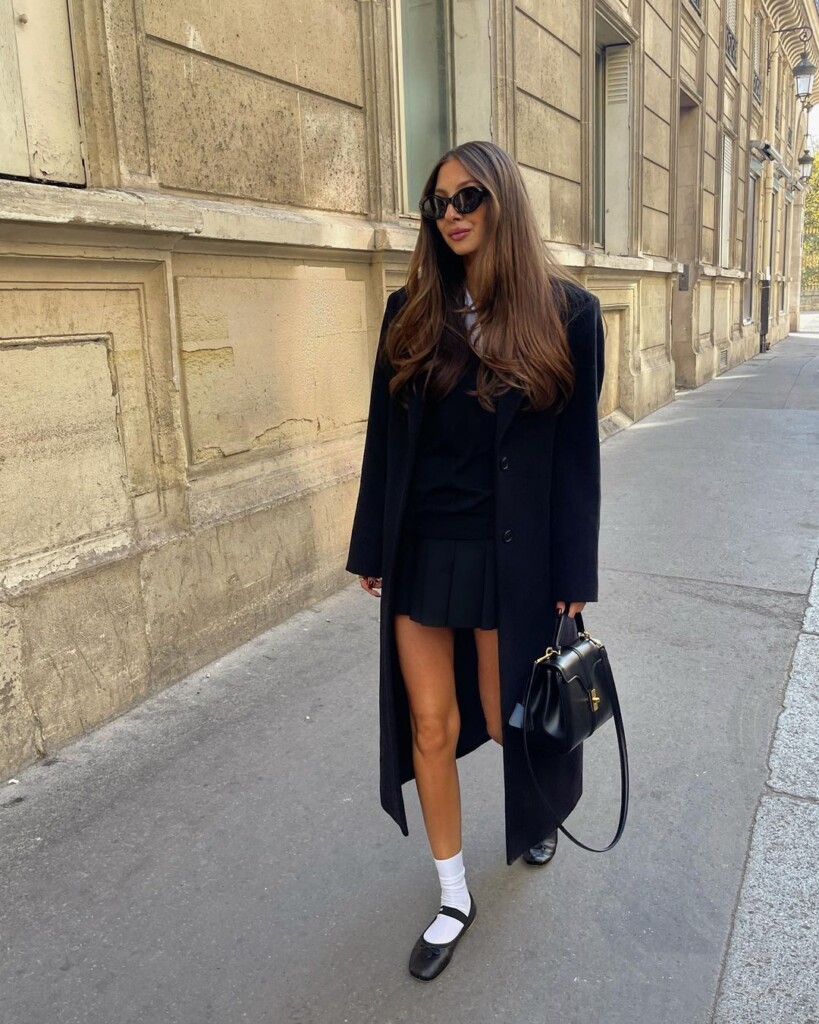 This article contains affiliate links